Double
MEDIUM
Our Medium rooms are as new as they come. Well, as good as that, anyway. The blue, finely decorated bathrooms, for example, were not installed just yesterday. And that is why our Special Assessment Commission For All Things Rooms took away 0.5 points. But trust us, there is plenty of space – after all, the bathrooms are not prehistoric (XXXX).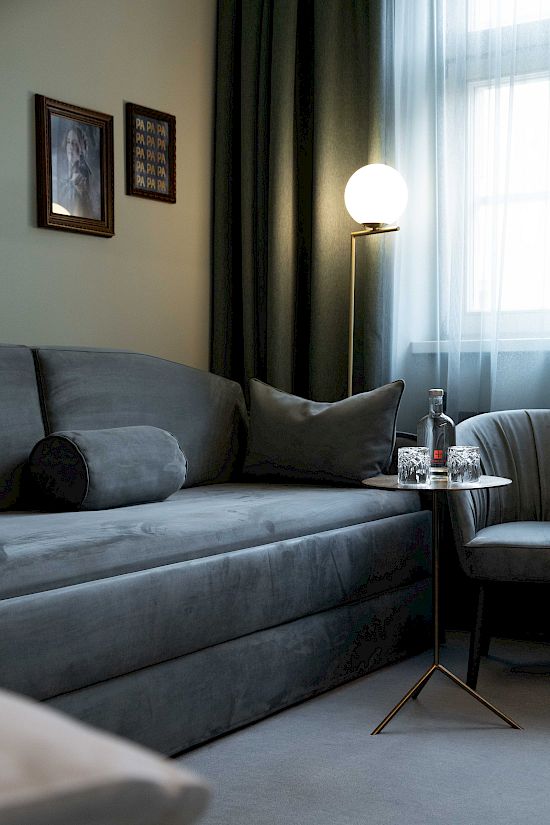 22-29 m² for 2 people, king-sized bed (180 cm x 200 cm) with a "Betten Eberharter" mattress from the Zillertal valley, city or inner courtyard view, vegan cosmetics and toiletries.
Monocolour style and fitted with chic-shock-baroque furniture and design elements. Free high-speed Wi-Fi.
On request and for an extra charge, this room can accommodate an additional adult or 2 small children (pull-out or bunk bed couch available).